​In May of 2013, my life was turned upside down. Being diagnosed with stage two breast cancer at the age of 31 was more than unbelievable for the first few days. It was unbearable. Before my diagnosis I just knew that in October people wore pink and I thought only old women got it. I really didn't know much about the illness or what all came with it. I can honestly say having breast cancer was probably the best thing to ever happened to my life, and my faith. I was at a crossroads with God and I knew something needed to change. I would smile for the public but then go home and be depressed. I just wasn't happy with my life, including my job. I asked God for 3 things as January 2013 rolled in and I can honestly say through breast cancer, God answered all my prayers!
Throughout my journey I read Philippians 4:6-9. Focusing on verse 7 "and the peace of God, which surpasses all understanding, will guard your hearts and minds through Christ Jesus." Through every test, treatment, and doctor's appointment…God gave me peace. In the late night when my body would be aching with pain, calling the name of Jesus gave me peace. That peace allowed me to live a full life despite my diagnoses. God is a Healer and a Restorer. To any woman going through breast cancer I pray this for you.
"Dear Heavenly Father, I pray for my sister in Christ right now as her body is going through a process. I ask that through this process you grant her peace and increase her faith in You! Remove any doubt that you aren't with her and fill her with your love and help her to remember that all things are working for her good. Her life is a testimony and you are with her every step of the way. Thank you for being a God that sits high and looks low! We praise you in advance because we know your glory will be revealed. Thank you for trusting me and my warrior sisters to be the example. We love you! Amen'"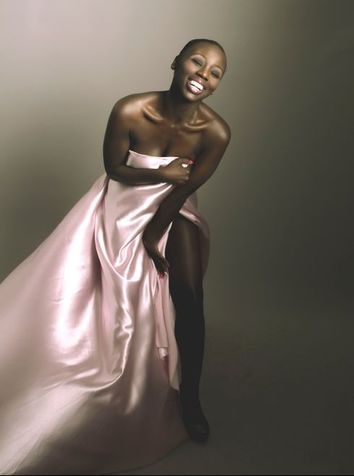 One of the most important things I want to do is reach those who may be going through the same experience as I or know someone who is. I have a very strong passion for speaking to young women about the importance of getting checked and knowing their family history and just basically taking care of their bodies. I also recognize the need to encourage others about self image, I mean being in the public eye with no hair, eyebrows, or lashes was not easy however, I made it worked cause well.. I loved me. Use the form to connect with me about speaking, encouraging and spreading my testimony aimed at helping others.