College activities: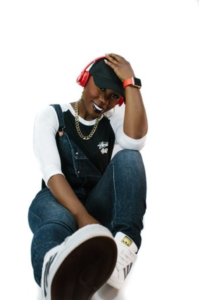 Student Government

Black Able Sisters of Elegance aka BASE (A community service and social organization)

Dynamic Praise

Communication club

The Spreading Oak (college newspaper)


WOCG now WJOU radio host
My major was communications from day one.I always loved TV, news, and music. I grew up around TV stations and radio stations so I guess it was just in me.I interned at WDIV in Detroit and though it was a great experience it helped me realize I didn't want to work in television news. It was during my internship at Lite 96.9 in Huntsville and working at WOCG (WJOU) when I realized I loved radio life.
My 10 yr anniversary at WEUP was in 2014
Over the course of those ten years I'v had the privilege of interviewing Jamie Fox, R. Kelly, Yolanda Adams, Rick Ross, Melanie Fiona, and so many others including local politicians. My favorite interview was the beautiful and talented Tamia. She is my favorite female R&B singer so to interview her was truly s dream come true!!
During my cancer battle I received 100 % support from everyone at WEUP.  They were extremely understanding and patient with me. Once I decided to announce it on air and did it the support from the community came immediately and is still going. People really saw me go through the process. I let them in to that major part of my life.
After 9 months I was declared cancer free October 25, 2013